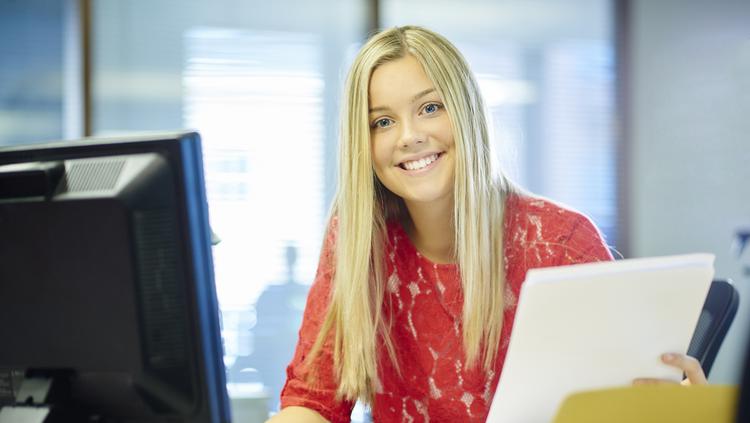 Georgia college students looking to beef up their resumes don't have to go far for a top-notch internship program.
According to a new report from Vault.com, three Atlanta companies among best in America for internship programs. Mercedes-Benz USA LLC ranked No. 22 and The Coca-Cola Co. (NYSE: KO) ranked No. 25 on the Most Prestigious Internship Programs list while The Home Depot Inc. (NYSE: HD) ranked No. 45 on the Top 50 Overall Internships.
As everyone knows, an internship is essential to college students looking to advance their careers in a chosen industry," Tara McCaffrey, vice president of marketing at Vault.com, said in a statement. "Companies are looking to recruit top talent before they graduate college and are using internships as the best way to assess potential employees. At the same time, college students view internships as the best way to test drive their chosen career path. These rankings offer students an opportunity to determine which companies are the best fit for their career goals."
The top 20 most prestigious internship programs for 2017
Google
Apple
Facebook
Goldman Sachs & Co.
Microsoft Corporation
Tesla Motors
J.P. Morgan
Nike
The Walt Disney Company
Morgan Stanley
Amazon.com
PwC
Twitter
IBM
ESPN
Deloitte
Berkshire Hathaway
McKinsey & Company
The Boston Consulting Group
Intel Corporation
For the second year in a row, Google ranked No. 1 for prestige, with survey respondents calling the "top tech firm" "fun and innovative," the "#1 best company to work for," and an "absolute dream job" that is "about to be the biggest company in the world." One survey respondent loved the idea of working at Google because it's "a company where you must work very hard, but they also provide opportunities to play," while others noted that Google "looks impressive on a resume, and it's an amazing company" with a "cool culture" that hires the "best tech minds and "creative thinkers," Vault.com added.
Vault noted it surveyed more than 11,000 current and former interns this summer from more than 100 employers. In addition to asking respondents to rate and review their own internship experiences for its 2017 Best Internships Rankings, it asked interns to rate the prestige of other employers, to determine which internships are the most desirable. Survey respondents were presented with a list of top companies and, on a scale of 1 to 10, with 10 being the highest ("It's a dream job!") and 1 being the lowest ("No one wants to work there"), they were asked to rate each company on how prestigious its internship is. Interns were asked to rate only the companies with whose reputations they are familiar. Vault averaged the rating for each employer and then ranked the companies in order, starting with the highest score as No. 1 down to No. 50.
View the complete rankings here.